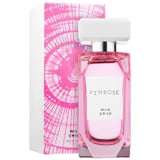 If you're eager to make an impression this Valentine's Day, you've probably already got your outfit picked out and your makeup in mind - but you might have forgotten a significant finishing touch: your fragrance.
Fragrance can have a powerful effect on our mood and confidence, and it might even leave a lasting impression on your date. While I was looking for the perfect sexy-romantic scents for my next date night, I stumbled upon a post in the Sephora Beauty Insider Community that recommended some scents straight from other beauty addicts.
I tried some of the suggestions and added a few of my own so you can be sure to smell completely alluring to your date (or, as in my case, your best friend and roommate).
Related
This Adorable Heart-Shaped Lipstick Sold Out in 1 Day - but It's Baaack