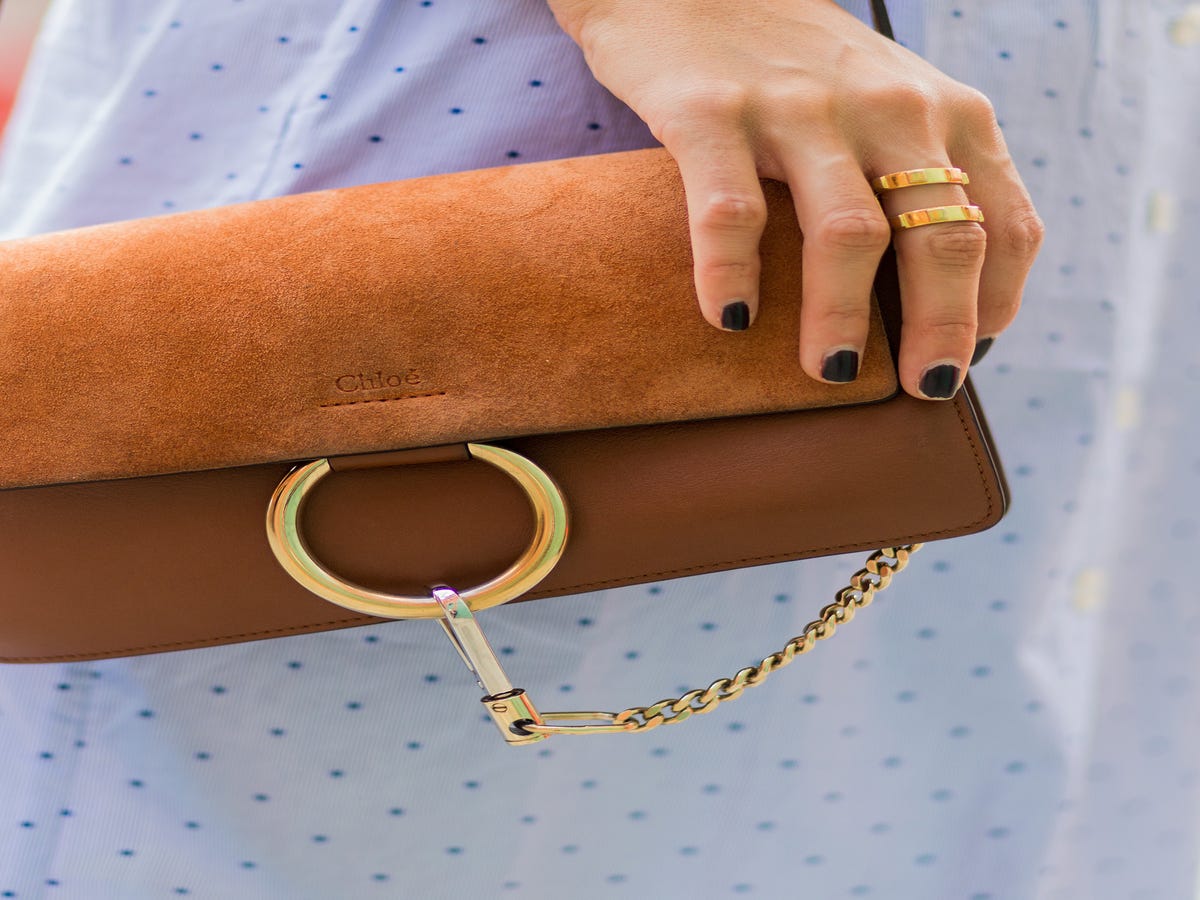 Even if you're set in your polish ways — an Essie Ballet Slippers devotee or an unabashed loyalist to the glossy bright red by OPI — you have to be at least a little curious about what polish everyone else is wearing. We were, and so we asked our favorite nail brands which polish shades are the best sellers. You know, the colors people buy in bulk and hoard in their bathroom cabinets. The answers were not at all what we expected.
From Sally Hansen's Raisin the Bar, a glittery mauve tone that looks like your great aunt's pedicure shade of choice, to OPI's Mrs. O'Leary's BBQ, which looks exactly like your favorite dipping sauce, we rounded up the 10 best-selling nail polishes of 2018. Click ahead to shop, or just feed your voyeuristic side with a glimpse into what the rest of the world is using on their fingers and toenails.
At Refinery29, we're here to help you navigate this overwhelming world of stuff. All of our market picks are independently selected and curated by the editorial team. If you buy something we link to on our site, Refinery29 may earn commission.
Sally Hansen
You may be surprised to learn that the best-selling polish by Sally Hansen is this dark mauve, glitter shade that looks like something our great aunt has been wearing for the last decade.
Sally Hansen
Complete Salon Manicure - Raisin the Bar, $5.39, available at
Target
Tenoverten
With boutique salons sprinkled throughout New York City as well as in Austin and L.A., you could say Tenoverten has an on-trend following. Its best-selling shade — this bright poppy red — matches the fresh and light aesthetic of the studio.
Tenoverten
Nail Polish - Ludlow, $18, available at
Tenoverten
OPI
OPI describes this purple-brown polish color as "a deliciously saucy shade of molasses." We're not sure how Mrs. O'Leary's BBQ became the brand's best-selling shade, but we find it better not to question BBQ fans when it comes to food or polish.
OPI
Nail Polish - Mrs. O'Leary's BBQ, $12.5, available at
OPI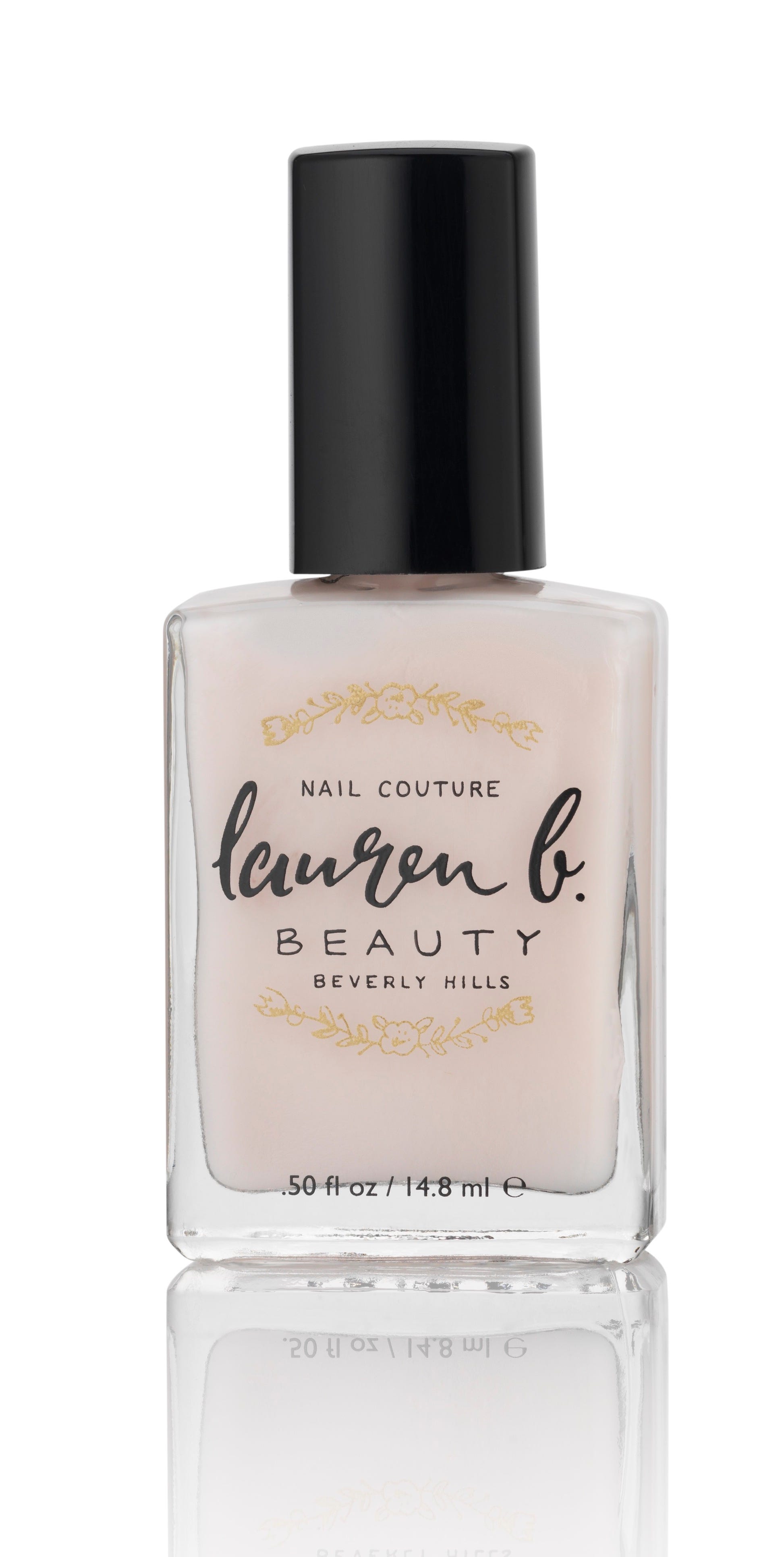 Lauren B. Beauty
This sheer, barely-there pink polish is marketed to brides and is sweetly called Love, but you don't have to be walking down the aisle to wear this gorgeous shade.
LAUREN B
Nail Polish - LOVE., $18, available at
LAUREN B BEAUTY
Smith & Cult
This opaque purple rides the line between dusty pink and lilac, and reads sweet and romantic, while still maintaining those cooler undertones that make it appropriate for wear from September through January.
Smith & Cult
Nail Polish - Powder Posse, $18, available at
Smith and Cult
Base Coat
Similar to Tenoverten, Base Coat has a bit of an indie following, as its vegan, non-toxic polish isn't sold at mass retailers. Tran, the best seller among the curated lineup, is a shimmering dark gold that's chip-resistant for 7 to 10 days.
Base Coat
Nail Polish - Tran, $18, available at
Nordstrom
Zoya
This one isn't too surprising, Zoya's best-selling polish is Rue, a creamy blush pink from the brand's Neutrals Collection. It's kind of like Zoya's version of Ballet Slippers....
Zoya
Nail Lacquer - Rue, $9, available at
Essie
Speaking of that iconic polish shade, you've probably dried out a bottle or two of Essie's Ballet Slippers. We don't wear the sheer pink polish just because Queen Elizabeth does, but her seal of approval adds to appeal.
Essie
Nail Lacquer - Ballet Slippers, $9, available at
Rite Aid
Jin Soon
This multicolored, glitter polish makes your nails look like they're dripping in confetti streamers and does not chip, which is probably why people have been buying it in bulk since it launched last March.
Jin Soon
Nail Polish -Fab, $18, available at
Jin Soon
Sundays
The Sundays brand philosophy is based on meditation and calm, which is why it's not too surprising that this deep purple gray shade — reminiscent of a winter's night — is one of the most popular polishes.
Sundays
Nail Polish - No. 21, $18, available at
Sundays
Like what you see? How about some more R29 goodness, right here?
Leopard Print Nail Art Is A Fashion Girl Favorite For Fall
12 Fall Nail Art Trends To Try This Weekend