San Diego is a California city full of wonders and adventures. There are plenty of things to do in the city, and in the areas immediately surrounding San Diego. However, there are also numerous fun activities to do on the waters of San Diego. In this post, we'll take a look at some of the cool water-based activities to do while on a trip to Sand Diego.
Jet skiing
Jet skis are awesome. With even the slowest jet ski you can zip around the water at about 40 MPH. The faster jet skis can get up to 65 MPH! If you're the one controlling the jet ski, imagine the fun you would be having. With that much speed, they're like water-motorcycles. I don't think I've ever seen someone who was sad or bored on a motorcycle, much less a jet ski. As always, make sure to be safe first and foremost by using a life jacket – especially if it's your first time ever on a jet ski.
Sailing tours
You can explore San Diego from a vastly different perspective. There are plenty of San Diego sailing tours to choose from. If you can gather a large enough group, you can book a private sailing tour. For example, if you're thinking about planning a San Diego wedding and want your wedding to be extra memorable, this is something you can look into. Private tours are also good for corporate events, such as a team vacation. Imagine being the girl or guy who pitched the idea of a sunset cruise San Diego for the annual company retreat. Everyone will probably thank you for the cool idea.
Whale watching
Whales are the biggest mammals on Earth. They're also fantastic swimmers; if you look up videos of whales breaking the surface water, you'll be quite mesmerized. However, instead of watching YouTube videos of whales, you can actually experience them in their natural habitats near San Diego! The Winter season for whale watching began on December 7, 2018. These whale watching tours look like they can be booked on pretty short notice. If you're already in San Diego, in the general area of the city, or just about to arrive there you can start googling something like whale watching near me to go on quite the water adventure!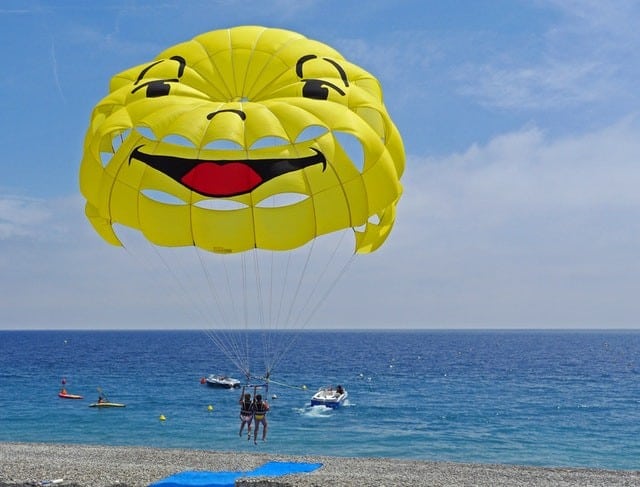 Parasailing
Since a powerboat pulls you at respectable speeds while parasailing, it can seem like it's strenuous, but it's not. If you have the capability to sit, then you have the ability to parasail. You can see San Diego from yet another fun and unique perspective. A lot of places let you take your pictures, or even bring a GoPro to record your experience.
Kayaking
I always consider kayaking a classic because it can be done on any decent sized body of water. While not as fast paced and heart-pumping as parasailing or whale watching, kayaking allows you to slow down to your own pace and view your surroundings at your own leisure.
San Diego is a cool place with an abundance of awesome water-based activities and experiences to take part in. Keep in mind that this is not an inclusive list of everything you can do on the waters of San Diego. Of course, there's always more you can pick into your trip, but rest assured that these experiences on the water are awesome.
The full article can be read at 5 Things To Do on the Waters in San Diego.