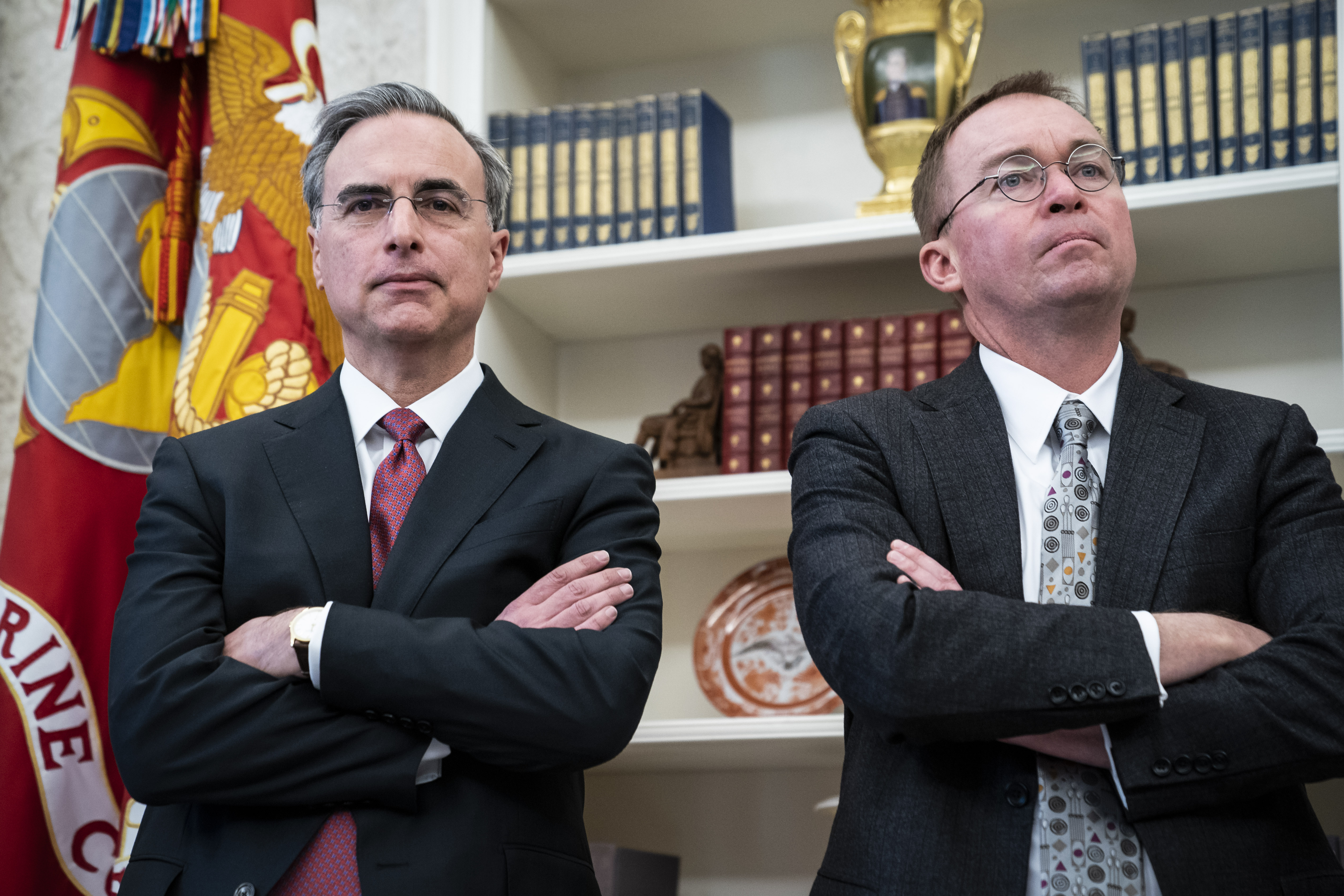 In a letter to the House Judiciary Committee on Wednesday, the White House said it would not comply with demands from the committee for its wide-ranging probe into possible obstruction by President Trump, arguing that the committee had no authority to launch the investigation.
"Unfortunately, it appears that you have already decided to press ahead with a duplicative investigation, including by issuing subpoenas, to replow the same ground the Special Counsel has already covered. I ask that you reconsider that approach," White House counsel Pat Cipollone wrote in a letter to Chairman Jerry Nadler (D-NY).
"The only purpose for this duplication seems to be harassing and seeking to embarrass political opponents after an exhaustive two-year investigation by the Department of Justice did not reach the conclusion that some members of the Committee apparently would have preferred," Cipollone continued. "That, of course, is not a permissible purpose for demanding confidential information from the Executive."
In his letter to Nadler, Cipollone not only indicated that the White House would deny requests for documents and testimony related to the investigation, he also argued that the investigation does not have a "proper legislative purpose."
Cipollone's arguments were similar to those made in court by the Trump's personal attorneys who are seeking to block a House subpoena of Trump's accounting firm. At a hearing in that case Tuesday, a judge seemed skeptical of the argument, as he suggested that under Trump's theory, Congress wouldn't have been able to pursue its Watergate and Whitewater theory.
The White House's stance also creates a catch-22 for any effort to hold Trump accountable for alleged misconduct, including actions he took while in office. The Justice Department bars indictments of sitting presidents and Mueller's report made clear that the special counsel felt that the policy prevented him from saying definitively whether Trump's attacks on the investigation amounted to criminal obstruction. With the Justice Department unable to take on that question, now the White House is saying that Congress is also not authorized to step into that role.
In the letter, Cipollone did not exert executive privilege over the materials requested by Nadler, but he argued that the White House would be within its right to do so. The White House counsel urged Nadler to narrow his request.
"It would greatly advance the first step in that process if the Committee were to narrow the sweeping scope of the requests in the letter and articulate the legislative purpose and legal support for each of the disparate requests it wishes to pursue, including by addressing each of the legal deficiencies that I raise in this letter," he wrote.
Cipollone also asked the committee to send any requests for former administration employees through the White House. The committee requested documents and testimony from former White House counsel Don McGahn. The White House refused to hand over the documents, but the committee is still pushing for the former official to testify.
Read the letter below: