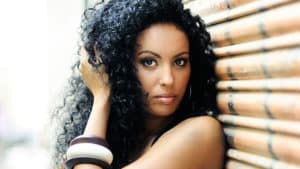 7 Black-Owned Fashion and Beauty Brands You Should Know About
With protests around the world in support of Black Lives Matter, people are finally taking a hard look at the daily inequalities Black people face. Though we see the most serious and often deadly disparities played out in the news, there's no part of our lives that remains unaffected. Did you know that even though Black people make up roughly 15% of the U.S. population, according to a 2016 Census study, only 17.5% of businesses in the country were minority-owned, with Black owned businesses making up an even smaller portion of the pie? Lack of diversity in fashion brands trickles down and is often reflected in a lack of inclusive designs, sizes, and attention to sustainable practices. Here are seven Black-owned businesses in the fashion and beauty space you can shop today show your support for a more inclusive industry. 7 Black-Owned Businesses in Fashion and Beauty 1. Taylor Jay (clothing) When designer Taylor Jay started her own line, she set out to create pieces that could build a wardrobe of elevated, comfortable essentials that flatter everyone's unique curves. Every piece is designed and made in Oakland, Calif., with a focus on sustainability, using ethical labor and certified eco-friendly fabrics....
...read more at 7 Black-Owned Fashion and Beauty Brands You Should Know About. This is an original post from The Budget Fashionista.