The post is sponsred by UNILEVER. All opinions are my own.
I told you last week all about my new fresh-faced skincare routine using Unilever products from CVS, and I wanted to share a quick update. Yes, already!
You can check out my previous post here to read all about how I start my fresh-faced skincare routine by double-cleansing with Simple® Kind to Skin™ Cleansing Wipes and St. Ives® Gentle Smoothing Scrub with rose water and aloe vera.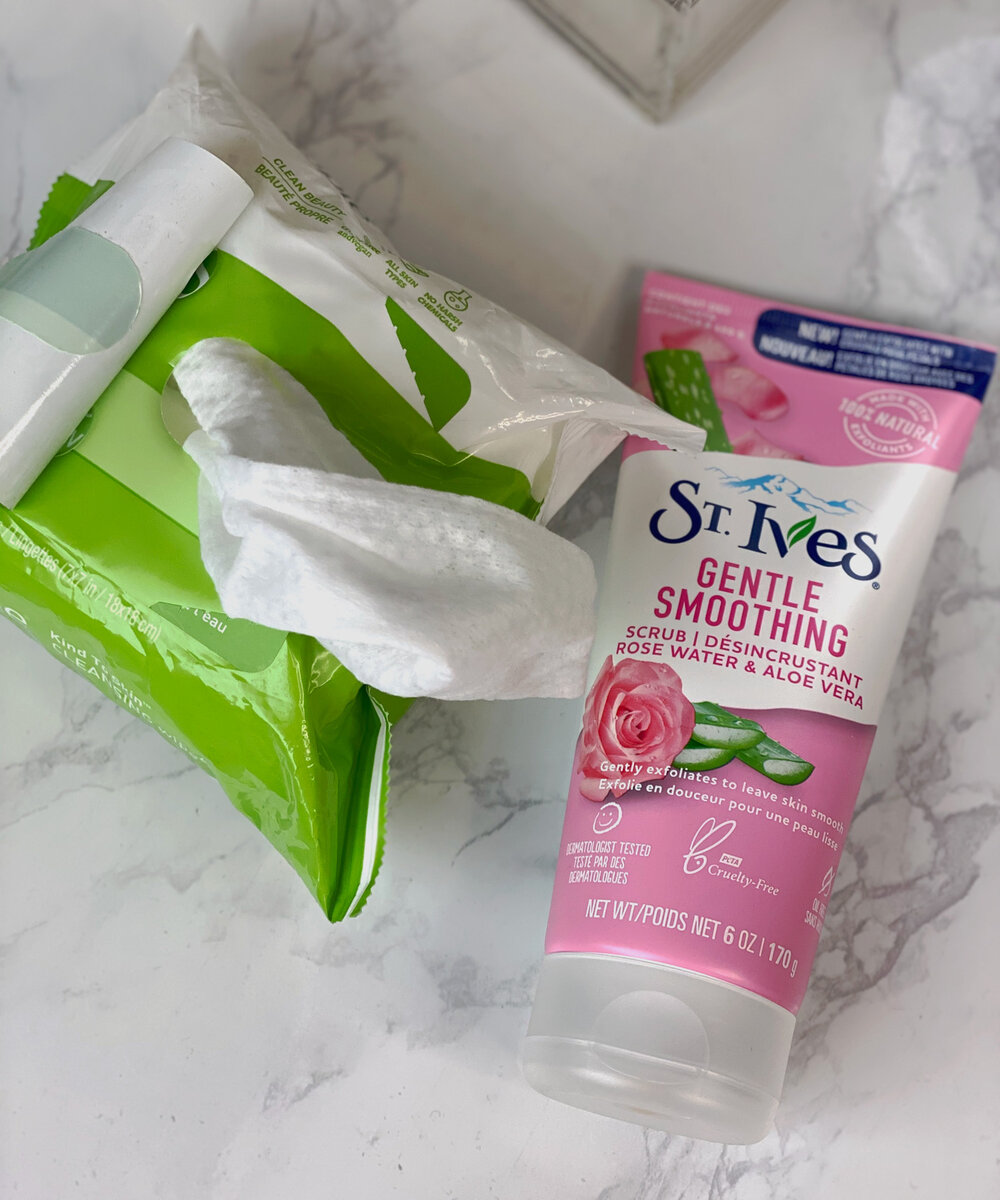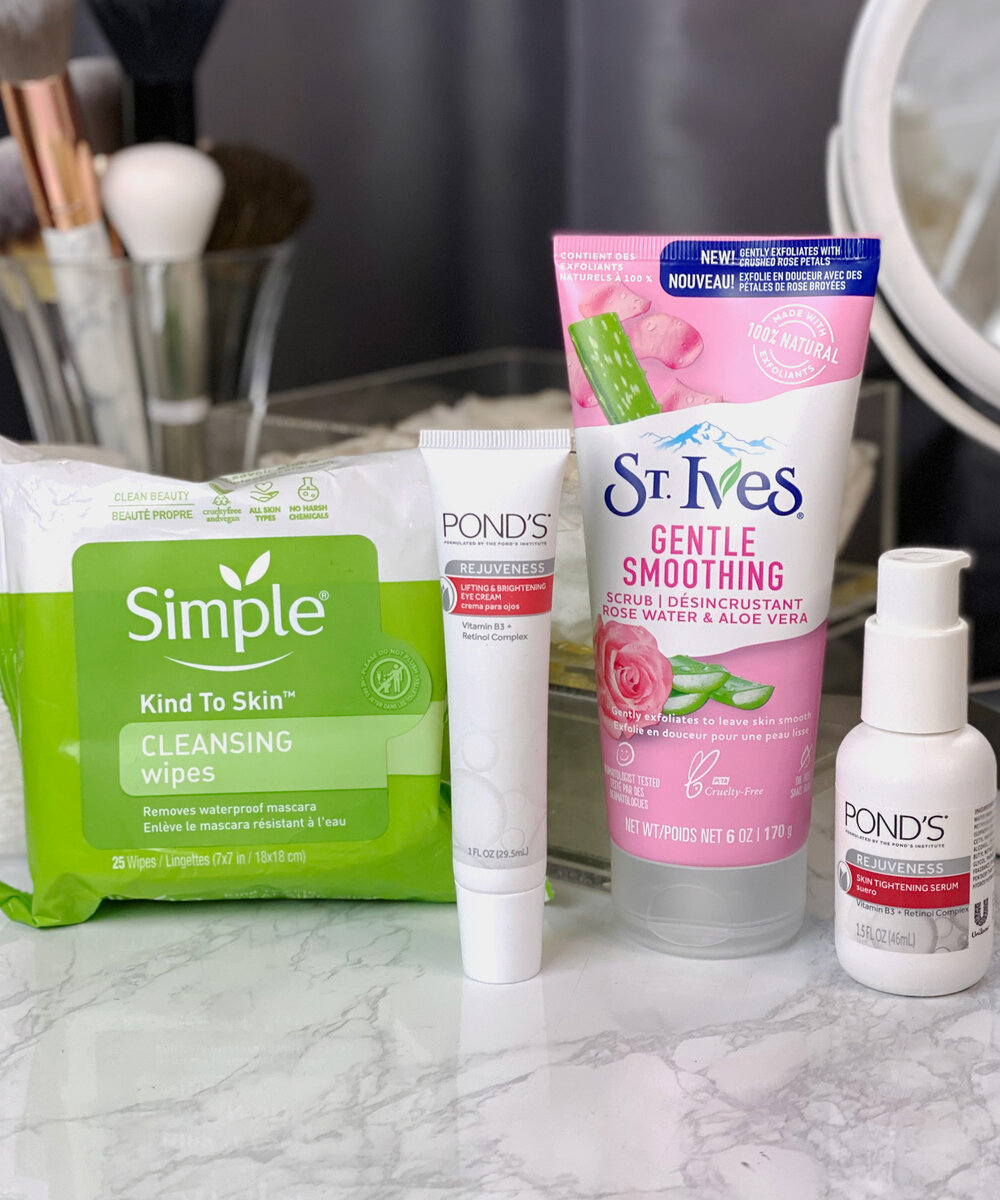 I also mentioned how I started using two new Rejuveness products from POND'S. These anti-aging products have already started to improve my skin, so I wanted to share more about them.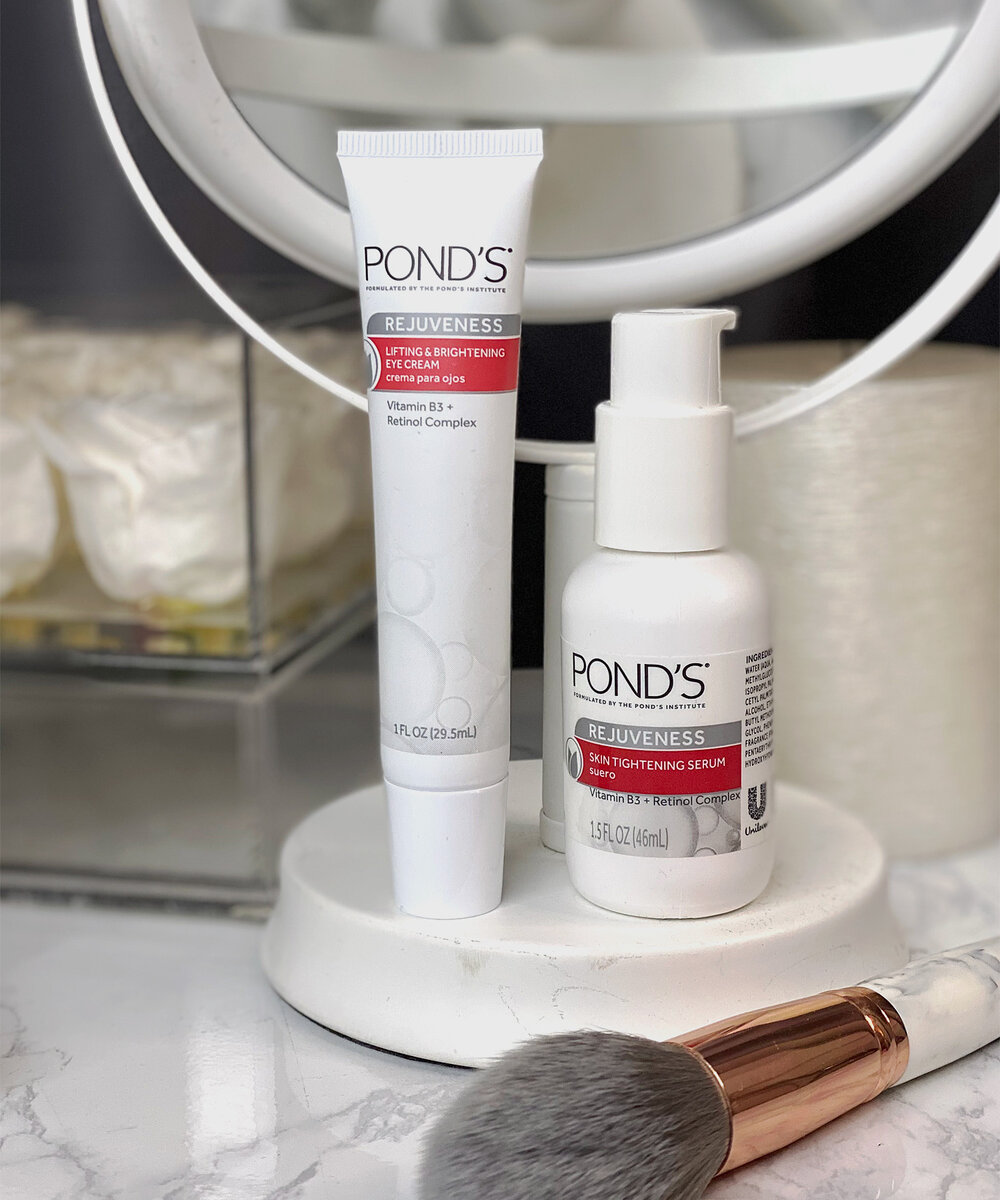 Before I do, I need to tell you about some great new offers happening this week at CVS.

From 1/10/2021 - 1/16/2021:
•Get $4 ExtraBucks® Rewards When you Spend $12 on Select St. Ives, POND'S, Simple, and Noxzema Products
•3 off any 2 POND'S, Noxzema, St. Ives, or Simple Products. Excludes trial and travel sizes
Shop here: shppn.co/f4wBS
Back to the POND'S Rejuveness products that I have been using. I have been using POND'S Rejuveness Brightening Eye Wrinkle Cream with Vitamin B3 and Retinol and POND'S Rejuveness Skin Tightening Face Serum with Vitamin B3 and Retinol. I use the Eye Wrinkle Cream in both the morning and evening, but I have only been using the serum in the evening. It is noted to use twice a day, but I know that my skin can get sensitive with anything that contains retinol products, so I opted to go slow and only use this once a day.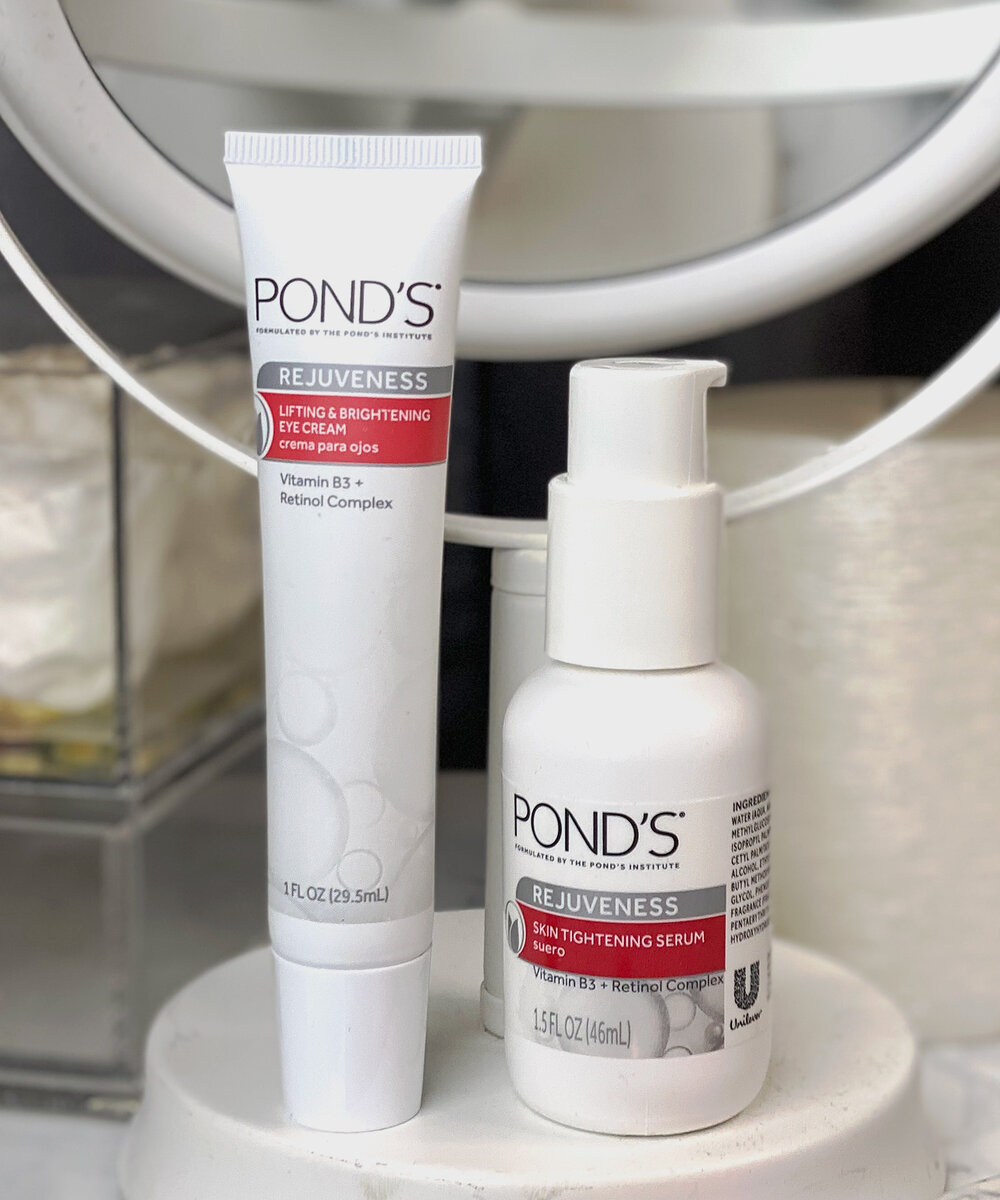 The Skin Tightening Serum actually helps to reduce fine lines and wrinkles with results you can see. It is made with the brand's highest levels of Retinol Complex to promote skin renewal with minimal irritation. It is also formulated with Vitamin B3 and Retinol Complex to strengthen the elasticity of the skin and smooths skin texture. It has a barely-there scent, and it is nice and hydrating.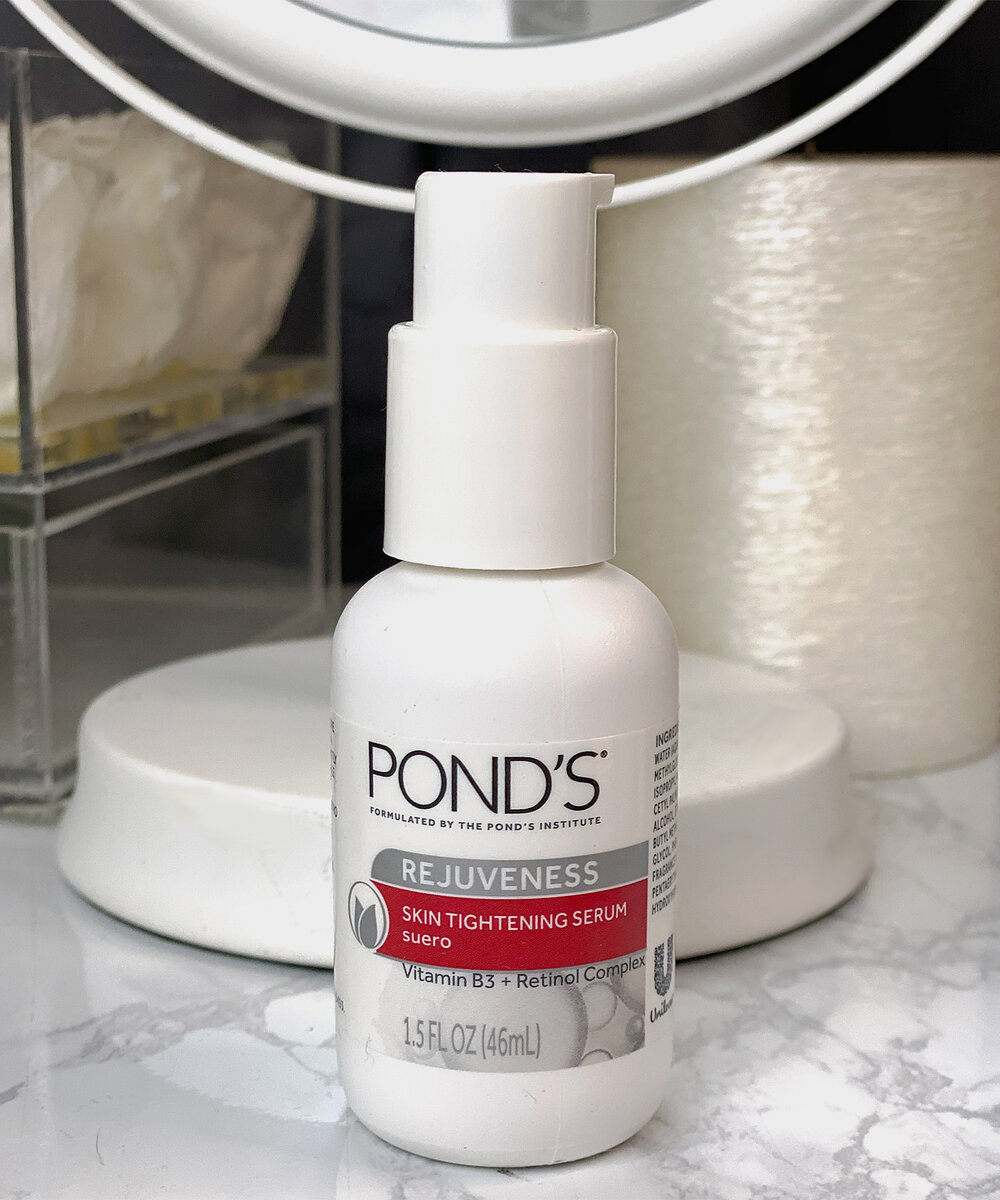 The Brightening Eye Wrinkle Cream is an eye cream that I can see myself using for a long time. I squint a lot, so I have those tell-tale crows feet. I will try anything to reduce my fine lines around my eyes and I swear this Brightening Eye Wrinkle Cream is already working. Not only is this eye wrinkle cream hydrating (it is made with Vitamin B3 to strengthen skin's moisture barrier and smooths skin texture), but it also features a unique Blur System Technology and you know I am all about that. This technology instantly blurs skin around the eyes to immediately improve the look of my fine lines. Plus, the Retinol Complex that it is formulated with will help promote skin renewal overtime. That means fewer fine lines and wrinkles the longer you use it.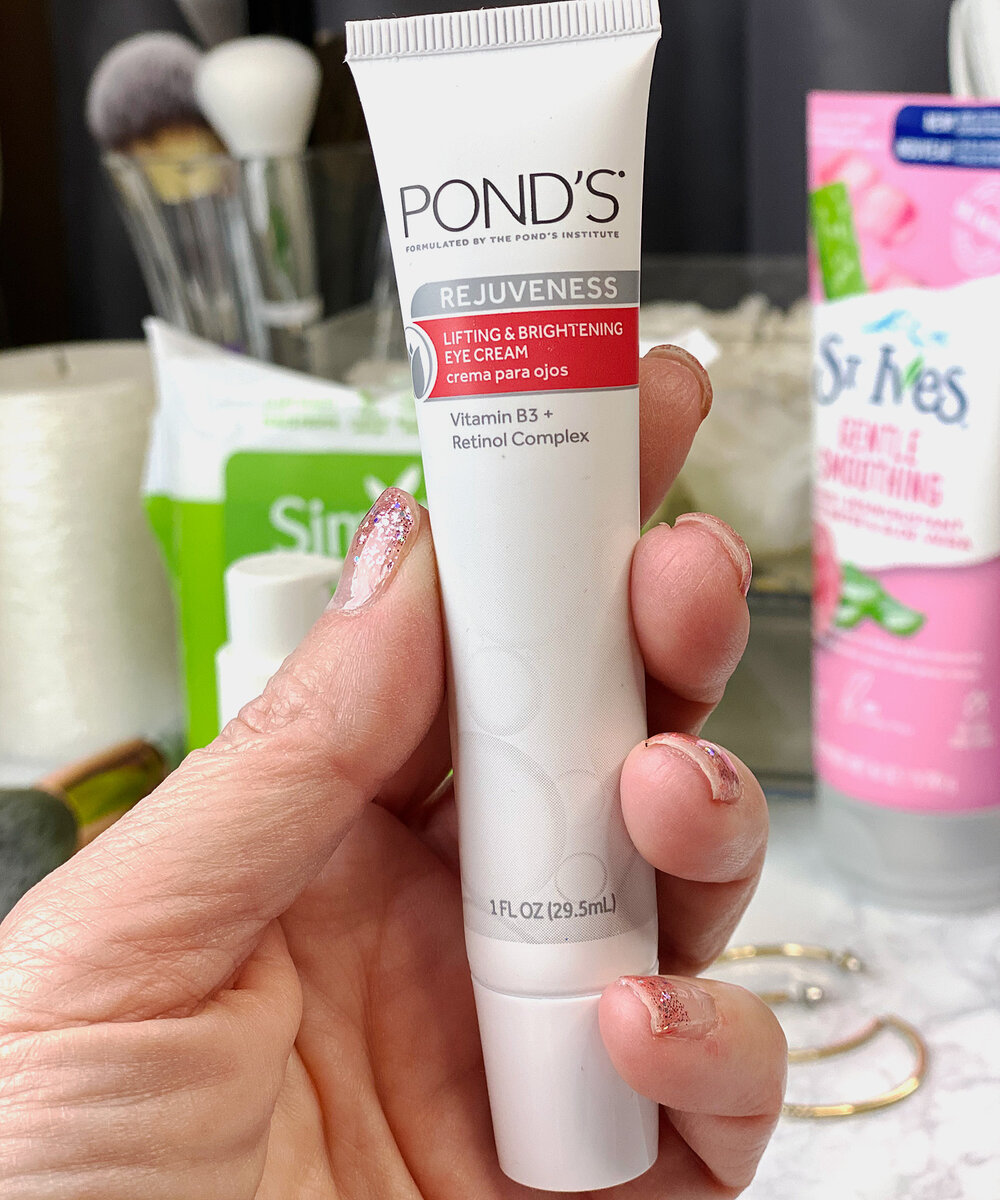 Shop at CVS here: http://shppn.co/f4wBS to get the best deals on Select St. Ives, POND'S, Simple, and Noxzema now. See above for the offers happening through 1/16/2021.